CEO message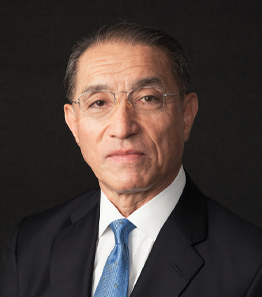 We would like to express our sincere gratitude to all of you for your continued support of our company.
We aim to connect five groups of patients, doctors, scientists, governments, and funders with the aspiration of "Symbiosis," and to connect the power generated from this to the results of new drugs. Pharmaceutical manufacturer.
Its business model is supported by a cycle of specializing in "Underserved Therapeutic Areas" where no treatment methods have yet been established, creating and providing new drugs with high medical value, generating profits, and realizing the development of the next new drug. It is
Since its founding in 2005, in 2010, just five years after its introduction, the new drug TREAKISYM received approval. The following year, the company went public on the stock exchange. After that, while continuing to expand the indications for TREAKISYM, we started our own sales in 2020, and achieved profitability in the following fiscal year due to product sales. Furthermore, we are actively promoting the development of the global product brincidofovir for future global expansion.
In the future, we would like to once again ask all of our investors who cooperate with us in terms of the business funds required for global expansion to understand our philosophy and business development. It's up to you.
Representative Director President and CEO